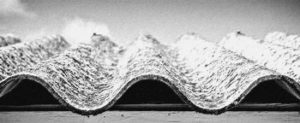 On asbestos.com/abatement-guide/ you may find tips on how to handle asbestos safely, and why it is so important to have asbestos abatements handled by professionals.
Professional asbestos abatement companies will test the building and site for traces of the toxic mineral, following strict regulations and processes, and carry the right abatement removal equipment to keep themselves, others and you safe. On asbestos.com you may find a pdf guide with tips concerning the proper handling and removal of asbestos. You can also download it here.
Asbestos.com
Since 2006, Asbestos.com has served as an advocacy center that provides hope and delivers quality resources and information for patients and loved ones coping with mesothelioma. Our vision is a world where everyone with mesothelioma has free access to information, services, and support to overcome this disease and live longer, healthier lives alongside their loved ones.
Mesothelioma Fund
The following site is a rich source of information on Mesothelioma; click here for the page on help for asbestos victims. 
The Mesothelioma Fund has the mission and primary focus to support mesothelioma victims and their families through their journey. With help through communication, compensation and care and partnerships with  medical experts the MF provides clients with information kits about the disease, treatments and financial options. The MF also helps asbestos-exposure victims determine the sites and years of exposure, obtain the necessary physician certifications, and secure the critical documentation to ease the process of asbestos bankruptcy trust claims. The Fund has worked collaboratively with the leading physicians and cancer centers in the country so patients can have access to cutting-edge treatments and pioneering clinical trials.