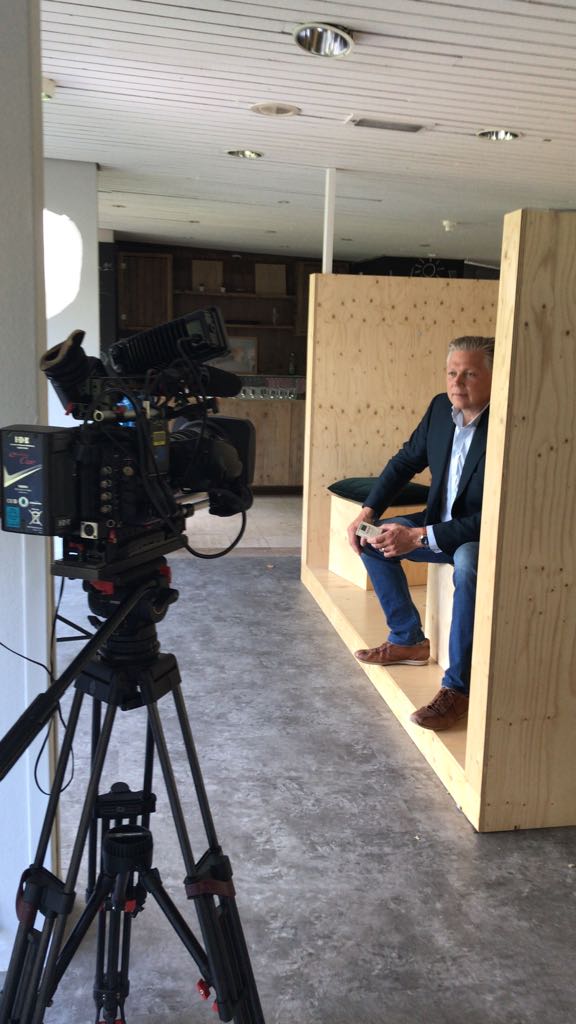 In augustus heeft IAAF, de International Asbestos Awareness Foundation, meegewerkt aan een documentaire over asbest van inventarisatiebureau SGS Search.
Asbestmuseum
In het asbestmuseum liet bestuurslid Harry Vonk veel unieke gebruiksvoorwerpen en andere toepassingen van asbest zien aan presentator Roelof Hemmen, bekend van o.a. RTL Nieuws. De cameraploeg was geschokt door sommige voorwerpen, zoals de filters in KENT sigaretten en toepassingen in kinderspeelgoed en veiligheidsmaskers.
Zodra de documentaire klaar is, zal deze ook bij IAAF te zien zijn, dus houd onze website in de gaten.
IAAF contributed to a documentary on asbestos commissioned by SGS Search in August. Harry Vonk, one of the founders of IAAF showed a camera team several asbestos-containing items in our Asbestos Museum. The picture shows presenter Roelof Hemmen as he introduces the asbestos museum.
The full documentary will be available on this site soon.